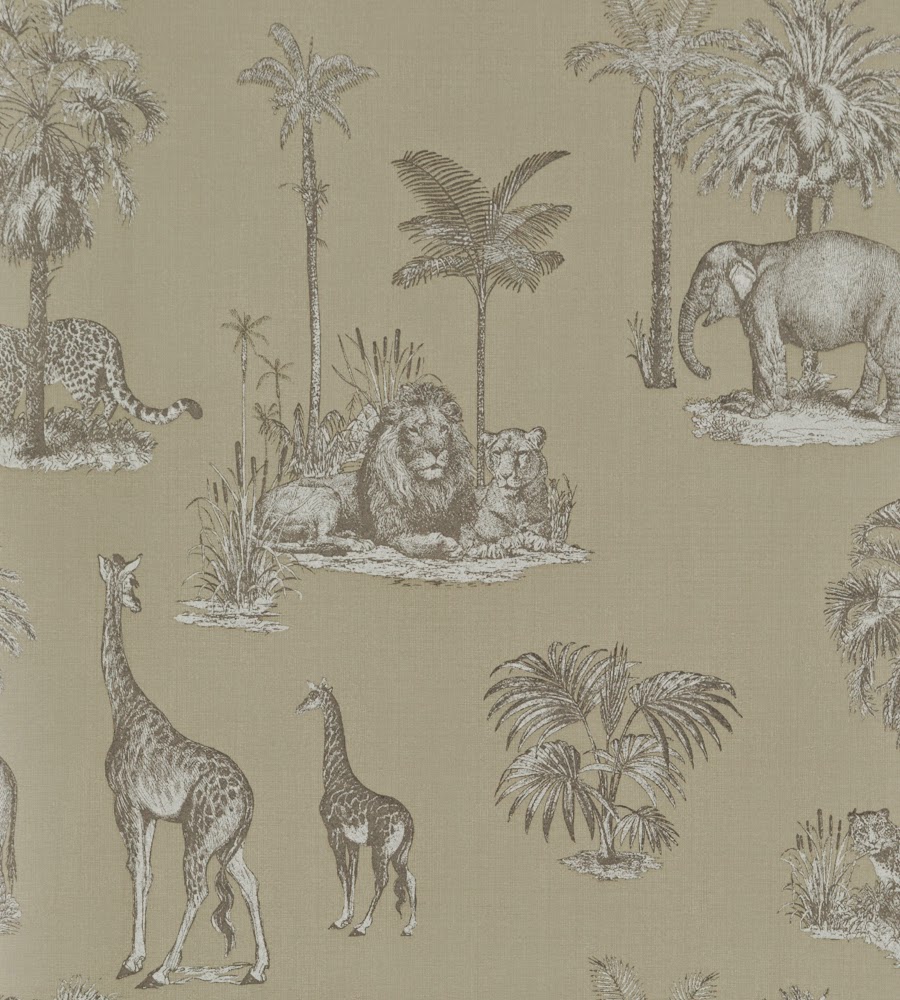 Over a year ago, before I was married or had even thought the word 'baby', I went to a House & Garden sample sale in Vogue House. From the fabric off-cuts, quirky painted light shades and beautiful coffee table books I picked out a roll of wallpaper. Pale green with white safari animal sketches, I thought *maybe*, just maybe, one day it would make the perfect wallpaper for a feature wall in a nursery. 

One day is coming around a lot quicker than I thought it might, and after a lot of wallpaper scraping (die woodchip wallpaper, die) and replastering (phase one of 'my spare room project!') I brought the wallpaper home from my Glamour work cupboard and Adam and I unrolled it in the garden and made the measurements in the spare room.
Alas, I'm around 3 metres short (allowing for print overlap) and have absolutely no idea where the beautiful paper is from to get another roll.
ALL. HELP. WELCOME.
I'll keep y'all updated with any developments*.
*Bet you're on the edge of your seats. Thrilling wallpaper mysteries like this don't come around often.


UPDATE:
I've managed to find the paper (well, the combined efforts of the House & Garden editorial team and an eagle-eyed Instagram user managed to…) and it's by GP & J Baker, called 'Chobe'. They supply wallpaper to the Queen, apparently. So my unborn baby has expensive taste. Still, I've fallen in love now…