I am a compulsive pinner; I love Pinterest, particularly for home inspiration and recipe ideas. Jack's nursery is still a work in progress, despite the fact that he'll soon be old enough to move in to it, and this Christmas we finally got around to putting into action one of the nursery ideas I saw on Pinterest.
(You can follow The Mother Edit Pinterest board HERE)
Ikea picture ledges are cheap as chips (£4.50 a pop) and great, according to Pinterest, as children's book shelves. Given Jack's growing library of books, it was time to put this to the test. Et voila…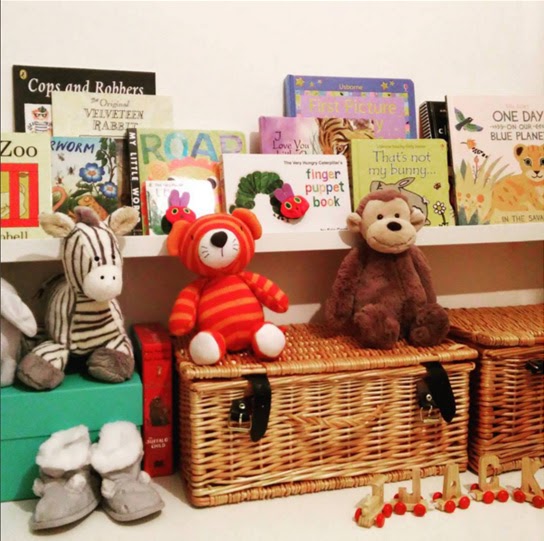 Really happy with the result (we've laid three ledges side by side here for an extra long shelf) – I'll be adding another level above to fit the overflow just as soon as I can face Ikea again. 
My current favourite to read Jack is one the best ever children's books; Cops And Robbers by Janet and Allan Ahlberg. I'm sure Jack enjoys it just as much as I do…