There's something so magical about a day at the theatre in the run-up to Christmas. Last Christmas I went to see The Snail and the Whale in the West End with Jack and my mum and we absolutely loved it. While it looks like theatre visits might be off the cards for this festive season, there are some exciting live stream events planned to keep little ones entertained…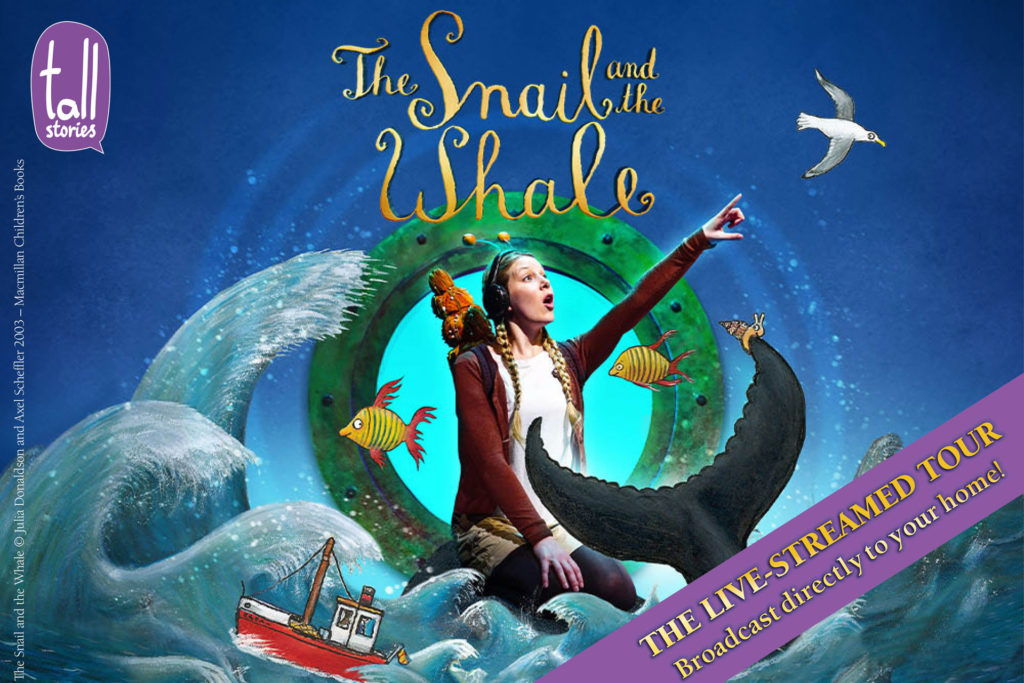 The Snail and the Whale Live Stream
The Snail and the Whale is one of our favourite Julia Donaldson books, and the Tall Stories adaptation of the adventure tale was a real hit with all of us when we went last December. Funny, sweet, captivating and clever, it held Jack's attention from beginning to end.
The reimagining of Julia Donaldson and Axel Scheffler's classic book will be filmed at the brand new Tall Stories Studio in London and broadcast to viewers anywhere in the world, so if you're worried about missing out on your usual festive theatre trip this year, I would highly recommend getting some tickets, getting some popcorn in and making your own theatre screening set-up at home.
TOP TIP: No theatre experience is complete without slightly rickety seating and a partially obstructed view, so pull out the folding chairs and ditch the sofa, and employ their biggest cuddly toy for the front row (Big Sam the dinosaur is ideal for this task in our house). Alongside popcorn, those mini tubs of ice cream are a must for the interval, and if you can lay your hands on a flashing batter-operated wand that will break within 20 minutes of the performance ending, the job is complete.
Well done Tall Stories for keeping the magic of theatre alive in these challenging times.
Presented in partnership with local theatres but available to watch anywhere | snailandthewhalelive.com