Happy Single Parents Day to all my fellow single and solo parents. Today is all about US! I've been a single mum for six years now, and not only have I enjoyed each and every year more than the last, this journey has taken me to places I never expected, and that I never dreamed possible. This year, it's brought me here, to a very special announcement. I'm so excited to share that in partnership with my dear friend, and Founder of the Frolo app, Zoë Desmond, the ultimate guide to single parent life is coming, later this year. Introducing: How To Be A Happy Single Parent THE BOOK!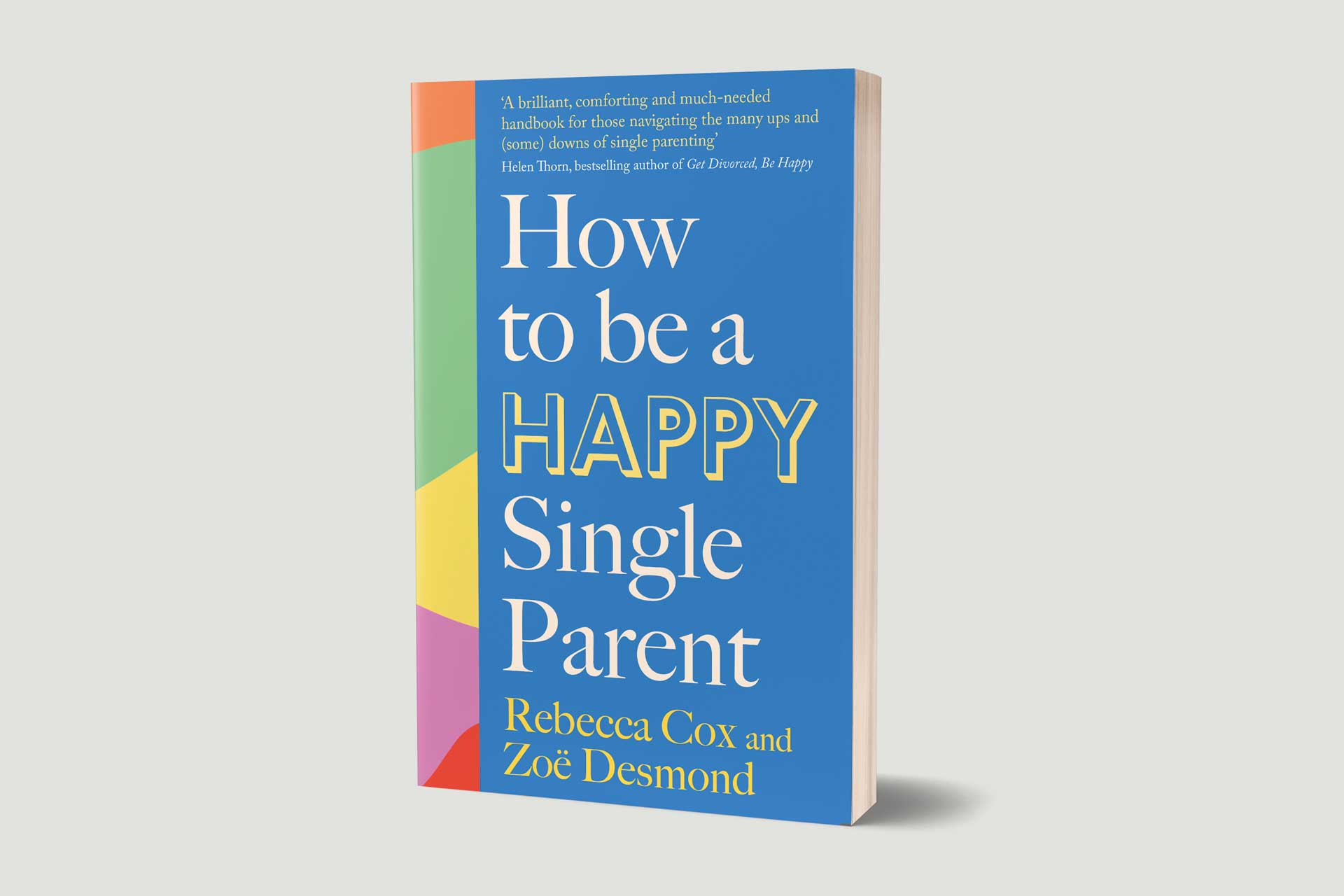 How To Be A Happy Single Parent
I met Zoë Desmond when she was in the early stages of launching her ground-breaking Frolo app, a community space when single and solo mums and dads from all backgrounds could connect and build a support network, both on and offline. Our journeys to single motherhood were very similar, and we had both found the first few years incredibly tough, not least because we were navigating them alone. 
Zoë was inspired to create Frolo, to help others avoid the loneliness and isolation that can add to the struggle of so many single parents starting out. I was inspired to write about single motherhood, to create this blog and focus more of my journalism on giving a voice to non-traditional family set-ups, because the shame and stigma of single parenthood can also add the weight of going it alone. 
Over the years, we've spoken about the need for a supportive, inclusive guide that could support all newly single or solo parents, whatever their setup or circumstances, to help when they need it most. Working together, we've finally created it, and I cannot wait for you to read it. 
Preorder your copy of How To Be A Happy Single Parent, now!
What Is The Book About?
How To Be A Happy Single Parent will help all single and solo parents, however they've come to be flying solo, build a life that is right for them, and their children. It will guide all newly single and solo mums and dads through surviving the first few weeks to moving on, through legal matters, co-parenting negotiations. It will talk them through finding a helping hand as a solo parent and into dating and navigating work and holidays alone with the kids (or without them!).  
Zoë and I want to show people that single parenting isn't something to survive, it's a life that's filled with opportunities and adventures. It is a life worth celebrating and aspiring to. 
Who Is The Book For?
Because Zoë and I have similar single parenting journeys, we wanted to make sure that our book was useful for as many different family setups as possible. Because one of the most wonderful things about the single parenting community is how diverse it is. So we invited  a host of single and solo parents from all backgrounds and in a host of different situations to share their stories with us and show us that whatever your setup, you're not doing this alone. This book is for the co-parents, the widow/ers, the solo mums and dads by choice, the solo adopters, and the would-be single parents.
Find Out More
Surely you're fully convinced to PRE-ORDER YOUR COPY NOW?! If not, follow me on Instagram (@singlemotheredit) and of course Frolo too (@frolo_app) where we'll be sharing more details of the book before its release later this year. 
What Is The Release Date?
The book will be released on 28 September 2023, so preorder your copy if you want to receive it on that date. 
Thank you to everyone who has read my work and sent me a message to say it's helped or made you feel seen. I see you, too, and this book is for you, from Zoë and me. 
Happy Single Parents Day. Everything is going to be marvellous.