Today I received an email titled: 'Single parents buckle under half-term pressure'. Something negative happening to single parents, you say? Shocking. The Equifax release detailed how the financial strain on single parent households is exacerbated during the school holidays with 1 in 5 single parents reportedly calling in sick to work to look after their children and 35% taking unpaid leave to provide childcare. It also highlights the social implications this financial strain can have on children, with expensive activities and school trips having to be passed up to save money.
Pretty unsurprising right? The average school child has 13 weeks of school holiday a year compared to between four to five weeks annual leave for the average full time UK employee, so there's something of a discrepancy in childcare availability. Juggling childcare, time with the kids and work is hard enough when there is a team of two parents at home, so when you're doing it alone, it can quickly turn into a massive headache.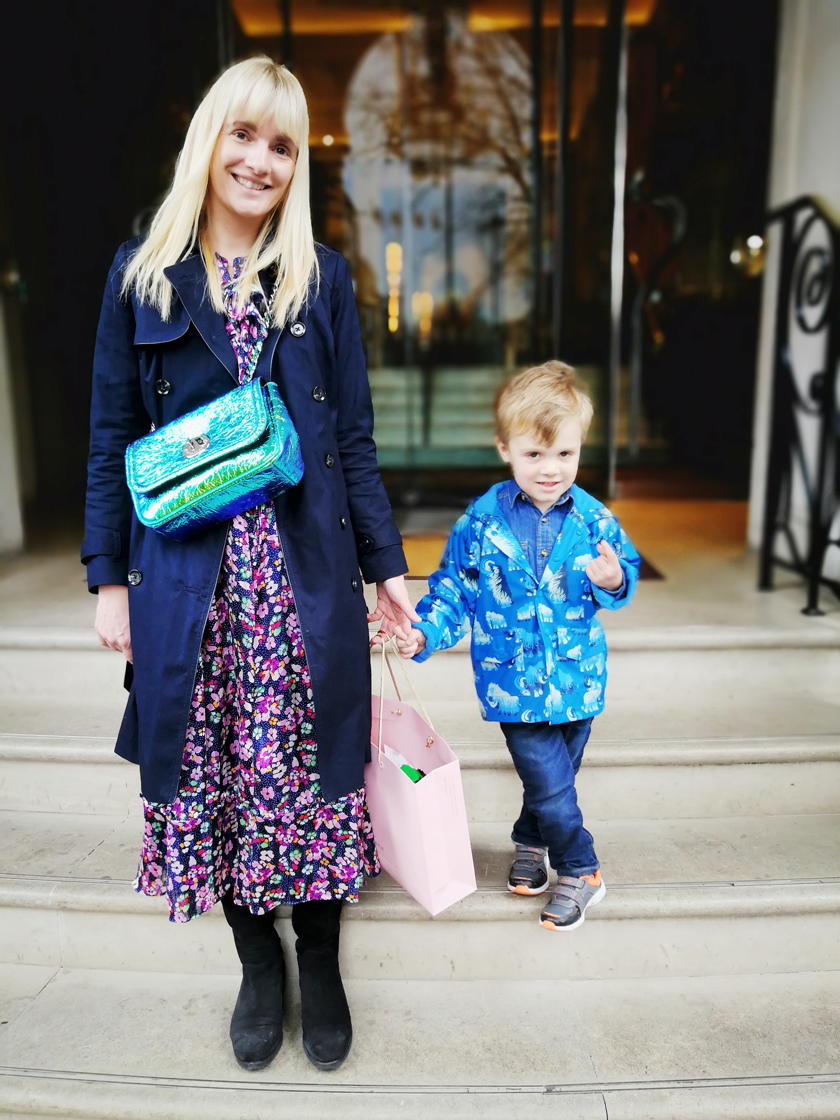 It Takes a Village
As with so many other aspects of parenthood, surviving the school holidays as a single parent becomes a question of leaning on those that offer you a crutch. I am (very) lucky, as I not only have a part time job with a flexible working policy that allows me to do a lot of my work from home early in the morning or late into the night once Jack has gone to bed, I also have a teacher for a mum (who, if dates align, is off at the same time as Jack) and Jack's dad is a teacher, too. The change-up in routine isn't exactly conducive of the most relaxing working week(s) of the year, but there's enough support for me to muddle through and Jack gets some extra family time.
If you haven't got a family of teachers around you (rare, I realise), I know of other parents who club together with a group of friends to split the childcare load. You each take a day off work and survive with as many kids as you can fit in your living room (and hope that the cost of breakages doesn't rise higher than the childcare bill you've saved). Finding other like-minded single parents in your area can be tricky, but I'm looking forward to the Frolo app launching, the Instagram page is already a thriving community of single parents supporting each other, and a school-holiday-survival-gang waiting to happen.
Cut Costs
And as for cash? Who needs it? OK, I'll admit, it can feel as if everything fun costs money, but cliché as it might sound, the best things in life really are free. If you can find some time off from work to spend with your kids, do just that. Just have some extra quality time with them. Run around in the garden. Build a castle out of the recycling bin contents. Walk in the woods and hunt for the Gruffalo.
One of the absolute best perks of my job (again, incredibly lucky, I know) is that I get to occasionally take Jack with me to review fancy afternoon teas, hotels, shows etc. But at the end of the day when I'm tucking him into bed and I ask him what his favourite thing we did that day was, it's never the eye-wateringly expensive cucumber sandwich he's eaten or whatever piece of overpriced plastic he's conned me into buying, it's the person by his side he's experienced it with. 'Dancing and singing in the kitchen with mummy' doesn't cost a penny. This time next week you might even feel a pang of sadness when you drop them at those school gates. (Or maybe not.)
Oh, and if you're an employer wondering how you can support the single parents (and all parents come to that) in your company to cope with the school holidays, check out Mother Pukka's flex appeal for inspiration: motherpukka.co.uk/flex/