I don't want to complain about being tired. An average day now starts at about 6:10* and after the last 12 months, this is the stuff of, well, dreams. But between running around after Jack and commuting to work, I don't always feel (/look) particularly well-rested, even getting a solid 7-8 hours a night**.
So when it comes to looking like a human at work, I sometimes need a little help in the skin department. I don't usually write about beauty on here because it feels like talking shop (I have done that day in day out for almost a decade now), but here are three of my favourite foundations for when your skin needs a pick-me-up. As in, your barely-there tinted moisturiser that you usually reach for just doesn't cut it.
1. My current favourite is Chanel Perfection Lumiere Velvet, which gives a really smooth, all over medium coverage and a soft velvet texture. It smells lovely, too.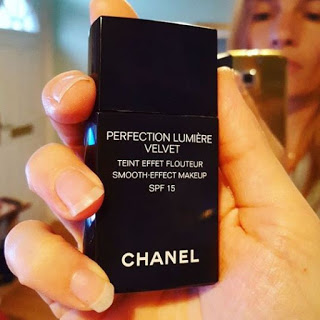 2. I also love YSL Youth Liberator Serum Foundation, if you're after a good coverage but more of a dewy, natural finish. It boasts all kinds of anti-ageing, hydrating skincare properties, but for the purposes of being a good foundation… It makes your skin look really pretty.
3. My bargain option is Bourjois' Healthy Mix Foundation (around £9.99). I used to love the Sleep Effect Foundation but Bourjois stopped making it. Pretty cruel as I've never needed sleep in a bottle more.
I might still be too tired for genuine glowing, radiant skin right now – but having the best foundations for tired skin makes it a hell of a lot easier to fake.
*Even writing this feels like tempting fate. He'll be getting up at 5am tomorrow, won't he?
**Make that 4am.