Six months pregnant, it's hard to believe that this time last year I was six or seven drinks to the worse at Isle of Wight Festival. With a stomach that looked like this: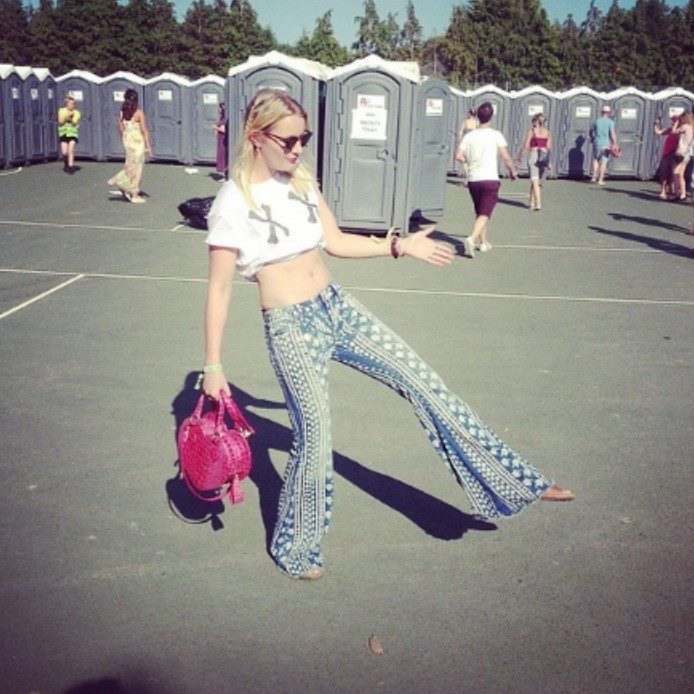 I'm now a little wiiiiider.
(Oh and by the by, these Free People flares are my absolute favourite festival trousers)
For the first of two hen dos, my brilliant, amazing bridesmaids sorted a weekend of fun at my favourite festival. And, in the midst of planning a wedding in six months, moving home and stepping up as the boss at work, I don't think I ever really thanked them properly. 

So here is a love letter to my beautiful bridesmaids, my very best friends, and the five amazing hens that came away to the Isle of Bride with me to celebrate my wedding.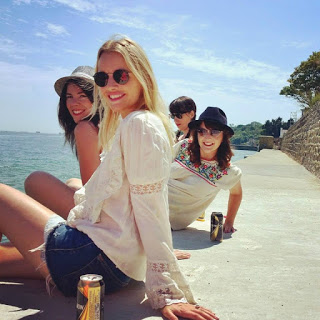 NINA. You're the bomb. You can always make me laugh, but are equally capable of out-grumping me when in the mood. 
BECKY. You are thoughtful, kind, hella organised & creative and always ready to paaaaarttyyyyy. You even gave up your birthday to dance with me on an island. 
JESSICA. You know what's up. As beautiful as you are generous and equally happy to ditch the RHCP to watch England lose in the world cup; you're my kinda girl. 

BEKKI & VERITY: Thank you for joining the party, it wouldn't have been the same without you. V there is nobody I'd rather glug champagne in the VIP bar with while you're being chatted up by half of Rudimental. & B nobody else could have persuaded me to hop on someone's shoulders and be waved precariously about. I couldn't have done it without you cheering me on…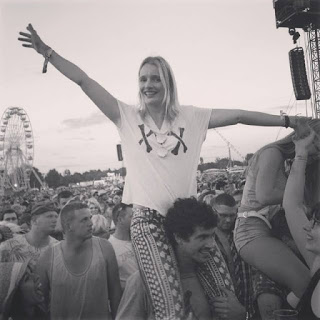 Thank you for the most fun weekend EVER. As true now as then: 
When I am with you, there's no place I'd rather be.