A week ago I whizzed over to gay Paris with Bugaboo for the launch of their latest art collaboration with Niark1. You know this already, as I'm sure you've read my post on the team-up here, but as a reminder, the design and mobility brand has got a new collection designed by Parisian street artist Niark1, called Monsters on the Move. The launch was at the super-cool Palais de Tokyo, where I hung out with the other Brit journos and met a host of other parenting and lifestyle press from across the globe. Here are 19 highlights from the whistle-stop tour of one of my favourite cities.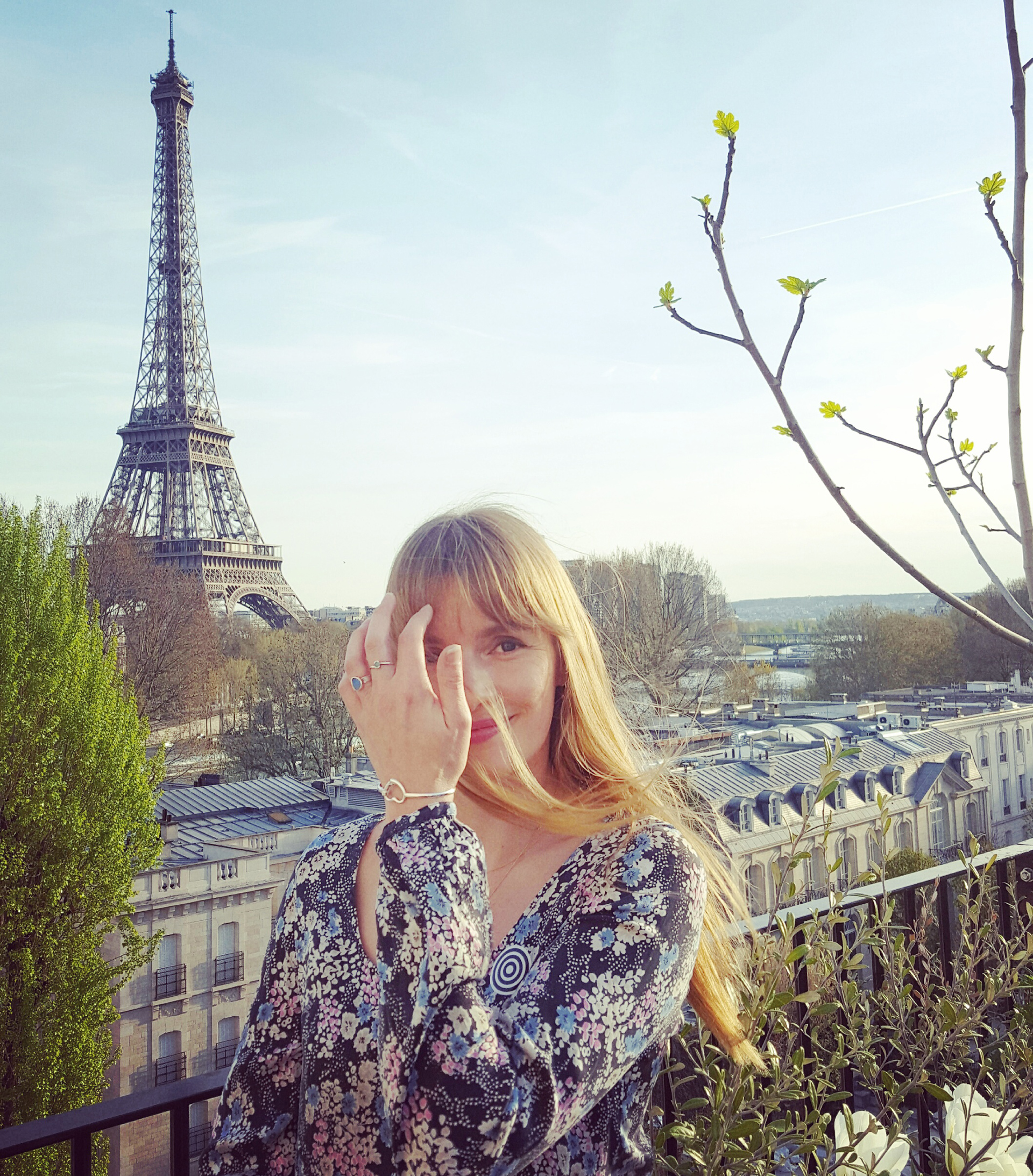 Paris in the spring. Blossom everywhere. Sunshine. Only a little rain. And all with the glorious Eiffel Tower as the backdrop.
A private tour of the Palais de Tokyo, the biggest contemporary art gallery in Europe. It's well worth a visit if you've never been, and is way less crowded (by tourists and art) than Paris' other art centres.
Sipping Aperol Spritz on the terrace and chatting to team Bugaboo (plus my lovely trip companions) about the new launch, with the Eiffel Tower in the background behind beautiful floral arrangements and the setting sun. Yep. And not a toddler in sight (sorry Jack).
Speaking of toddler-free sipping, the mini bottle of Eurostar wine was pretty spectacular after two days (and nights) of teething.
Croissants.
Croissants.
Did I mention the croissants? I have a problem.
The 'immersive' monster experience the marketing folk at Bugaboo cooked up to unveil Niark1's design was pretty brilliant. We all wore hairy monster hands and feet and a performance artist/dancer-type did an amazing monster show that was in equal parts beautiful and terrifying.
Dinner at Antoine on Avenue de New York. The scallops were other worldly.
Drooling over the past 14 years of art and fashion collaborations Bugaboo has done with the likes of Missoni, Andy Warhol and Diesel.
Thinking I might be able to steal one of the previous collabs while everyone was looking at the monsters.
(Not stealing anything.)
Skyping my beautiful boy while his Granny was giving him a bath. He'd taken a Peppa Pig book in the bath so was in a little bit of trouble.
Not having to deal with said soggy Peppa Pig book.
Going to bed full of good food and champagne and knowing my wakeup call wouldn't be a toddler crying.
Wandering aimlessly around Paris' streets listening to a good podcast.
Browsing through a children's book shop and finding the perfect book for Jack – a book about Paris with all the words in about 6 different languages.
Getting away without speaking English in said book transaction.
Being reunited with my beautiful, Peppa-Pig-toting boy after 24 hours apart.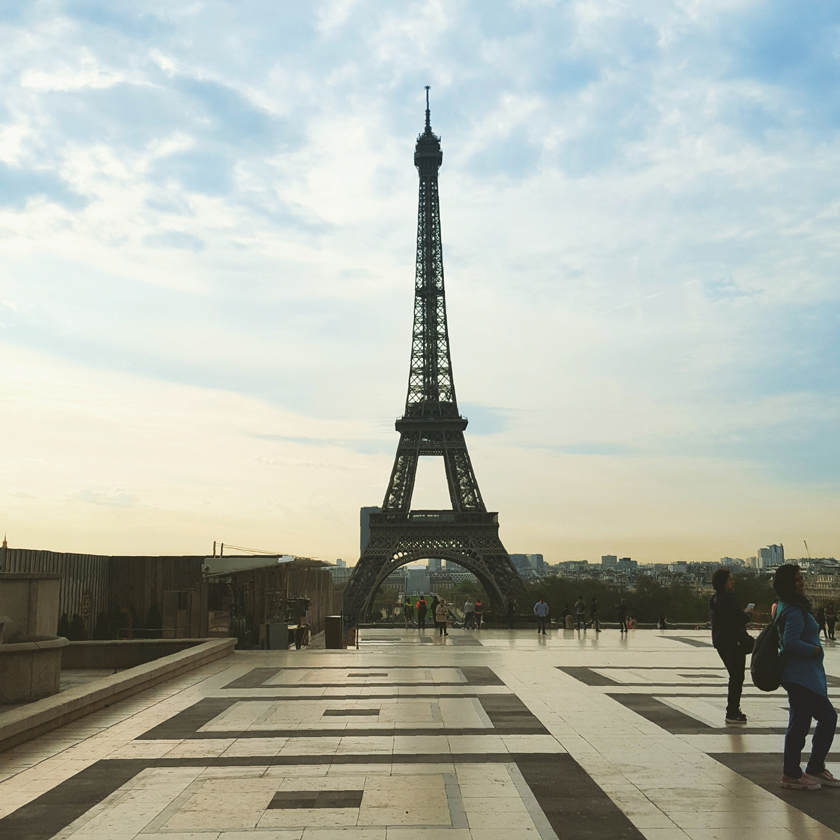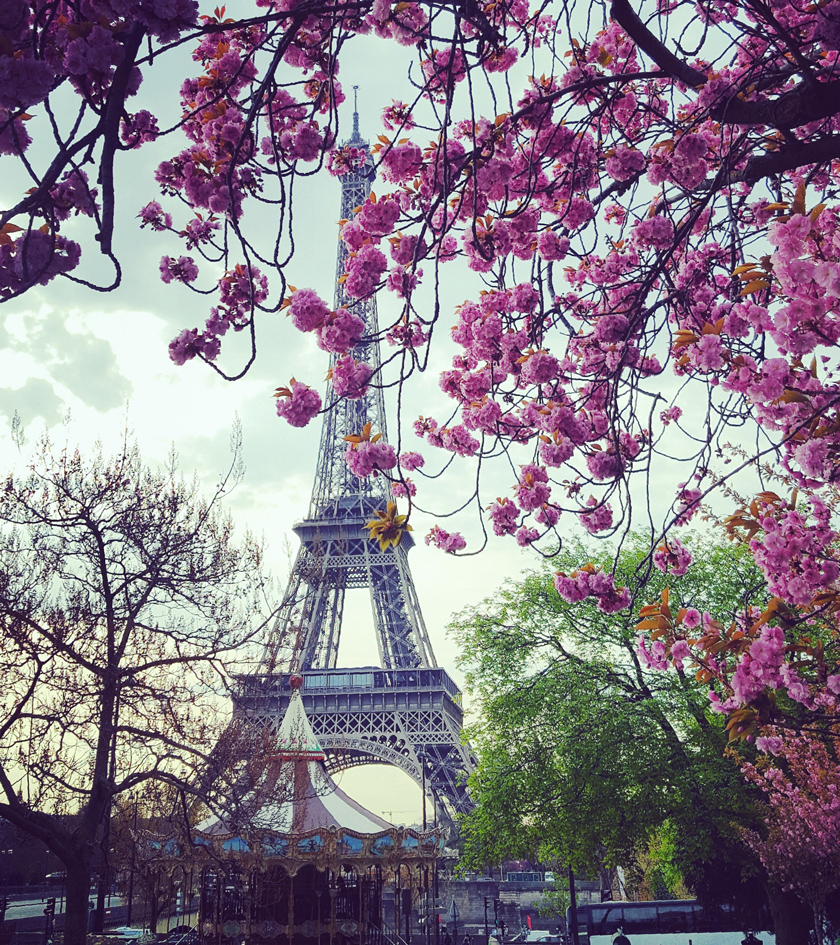 Thanks for a brilliant trip, Bugaboo.
Follow me on Instagram for daily updates.
READ MORE: Butter Bean Brownie Recipe / 29 Ways to Say 'No' to a Toddler / Maternity Pay – The Shocking Truth / What I'm Wearing: Working Mum Style / It. Never. Stops / 15 Truths About Life With A 1-Year-Old